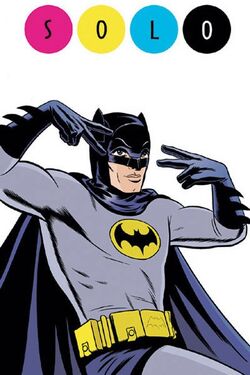 Mike Allred is a comic book artist/writer and fan of the Classic TV series. He first payed homage to the series in Solo #7 with the story Batman A-Go-Go!. The original cover art featured the likeness of Adam West's Batman doing the Batusi, but it was changed due to rights issues. The final cover ended up featuring Wonder Woman performing the dance.
Later Allred did the cover art for the officially licensed comics, Batman '66.
References
Edit
External links
Edit
Ad blocker interference detected!
Wikia is a free-to-use site that makes money from advertising. We have a modified experience for viewers using ad blockers

Wikia is not accessible if you've made further modifications. Remove the custom ad blocker rule(s) and the page will load as expected.