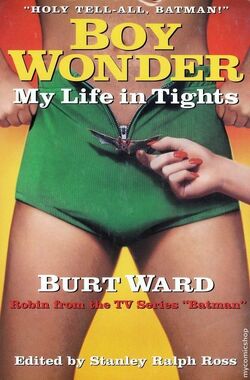 Boy Wonder: My Life in Tights is a 1995 "tell all" book by Burt Ward that attempted emulate the success of Adam West's tell all, Back to the Batcave, released the previous year. It was released during the summer of Batman Forever to cash in on hype of Robin appearing in that film.
Ad blocker interference detected!
Wikia is a free-to-use site that makes money from advertising. We have a modified experience for viewers using ad blockers

Wikia is not accessible if you've made further modifications. Remove the custom ad blocker rule(s) and the page will load as expected.