Welcome to the Batman 60's TV Wiki
This Wikia is about the very campy, popular situation comedy, the 1960's TV show Batman which lasted for 3 seasons from 1966-1968. This wiki is just starting so we would like all of the help we can get!
Who is your favorite villain from the Batman TV series?
Wiki Family
This wiki is a member of the 1960s TV series wikia family.
Related Wikis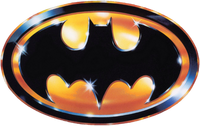 Ad blocker interference detected!
Wikia is a free-to-use site that makes money from advertising. We have a modified experience for viewers using ad blockers

Wikia is not accessible if you've made further modifications. Remove the custom ad blocker rule(s) and the page will load as expected.